Vases for flowers Bohemia from the Czech Republic: types and use in the interior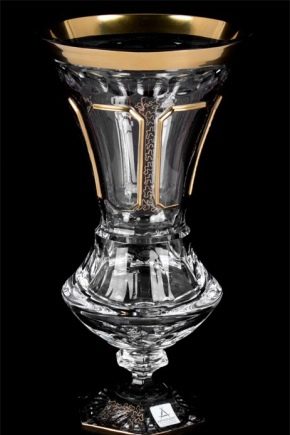 Brief history of Bohemian glass
Kinds
In color, there are transparent, color and mixed copies. Making colored crystal is a complex process that requires special knowledge and skills. A colored layer is superimposed on a thin transparent layer of crystal, and a transparent layer is again applied on top. Such work is very laborious and is made by real masters of their craft.
Modern manufacturers
How to choose the right crystal?
Bohemian vases in the interior of the house
A modern range of crystal vases allows you to choose a product for every taste and color. Catalogs of the company for the manufacture of crystal offer vases in the form of bottles and amphoras, any silhouettes, abstractions and crystals. You can easily buy a classic crystal vase. Such copies can always be found on store shelves.