How to sheathe a balcony?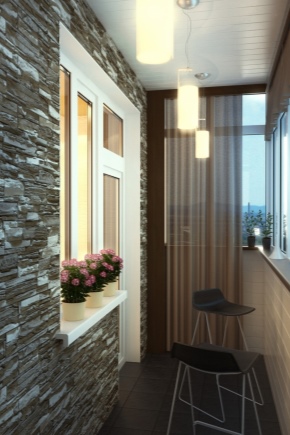 Features and benefits
Quality facing materials must have a number of very important features.
Over time, they can fade and burn out under the action of sunlight.
As a rule, this applies to coatings of natural wood.
Requirements
Materials
Laminate
Externally, this material can repeat natural wood or have unusual patterns.
Wood
Clapboard
If you do not do this, the wood will lose its attractive appearance and collapse.
Such plating is very easy to install. You can install it yourself.
You will have a very beautiful and harmonious ensemble.
MDF panels
Many people hide wiring, various engineering communications and even heaters behind the panels.
Block house
Externally, this trim is similar to the natural log of the tree.
Decking
Plastic
How to sheathe outside?
Siding is not afraid of low or high temperatures, as well as their differences. He does not lose its color over time and is not afraid of moisture.
The thickness of the sheets should not confuse you, as the strength and reliability of this finishing material is provided by the relief structure.
Inner lining
Beautiful ideas