How to insulate the floor on the balcony?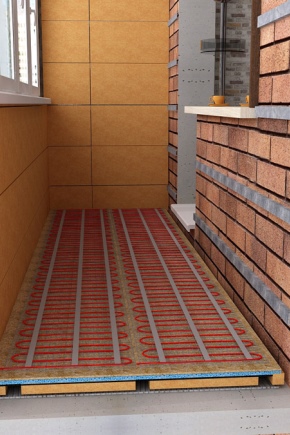 Device "warm floor"
Special features
Heating elements are of two types - single-core and two-core cables. They differ in physical characteristics and electromagnetic conductivity.
Types of coatings
Construction features
What to insulate?
It is important that due to the special structure of the material it is necessary to work in gloves, in order to avoid unpleasant sensations. The fact is that the substance from which cotton wool is made consists of fibers, fragile and sharp in nature. In contact with the skin, they immediately break off, causing itching and discomfort. Therefore, it is imperative that you take precautions and wear gloves.
Training
How to warm your own hands?
Typical mistakes
When self-styling is important to follow simple rules. It is important to isolate the balcony around the perimeter. This is done using mounting foam or special self-adhesive tape.
Recommendations