Finishing the balcony clapboard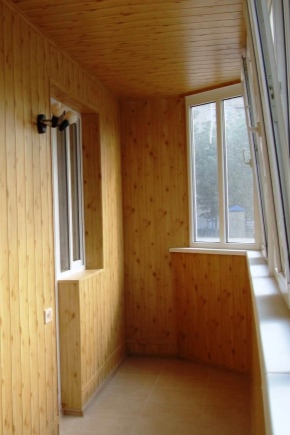 Features, advantages and disadvantages
Which is better to sheathe?
Wooden
It is used for cladding, technical and auxiliary premises.
Euro lining
The most popular top is the last.Externally, the model looks like a timber on one side in the form of a cylinder.
Plastic
Polyvinyl chloride belongs to environmentally safe raw materials: it does not contain harmful chemical compounds, which is confirmed by sanitary certificates.
Do the calculation
Required tools
How to sheathe your own hands: step by step instructions
When the balcony is processed in a humid climate, you can cover the surfaces with waterproof putty before installing the batten.
With open mount
With concealed mount
Plastic lining
Interesting ideas
This will give the design of the loggia a conceptual and modern design.
You can also sheathe corners, window openings.
Together with natural materials knitted decorative elements will look advantageous,stone ornaments.