Balcony railing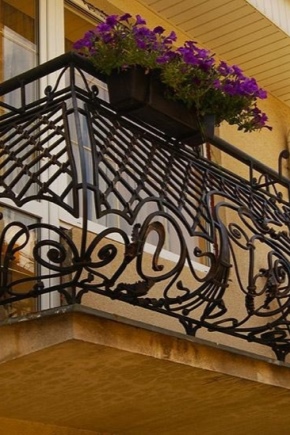 Features and benefits
Types of designs
The main advantage of the French fencing is its remarkable appearance. It allows you to refuse external cladding and additional insulation of the lower part of the balcony block.
Materials
The stone can be natural or artificial. For example, elements made of a concrete solution with special impurities can boast a beautiful appearance and durability.
Tips for choosing
If your house is too old, then it is not recommended to turn to too heavy structures, as they can cause significant damage to ceilings.
If there is a child in the house, then it is better to turn to the higher railing.
DIY installation
Interesting design solutions