The floor on the balcony do it yourself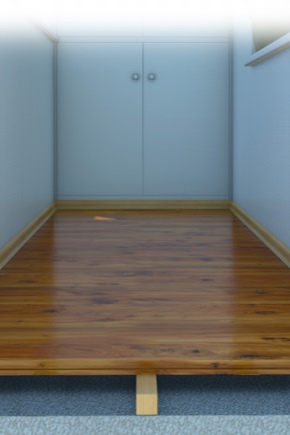 Kinds
You should also pay attention to the fact that the unauthorized laying of the heating pipe connected to the central heating is prohibited. For this kind of work, you need to have a special permit, which can be obtained from the architectural supervision authorities.
What can you do?
Any coating, regardless of the type, should be resistant to contamination. It should also be durable and look good visually.
Required tools
Preparation of the plate and base
Do not rush, the work must be done very high quality and neat.
We warm the floor: step by step instructions
Installation of foam and the second layer of formwork
Laying insulation
Cold flooring options: installation steps
Wooden floor
In order for the crate to be more long-lasting, it is advisable to paint the boards, or to treat them with special compositions that prevent the effects of moisture and, as a result, rotting.
Laminate
The surface on which the laminate is laid must be flat, so before installing it you must always carry out all the relevant preparatory work, such as screed and crate installation.
Plywood flooring
In order to plywood floor was more durable, it is desirable to lay the sheets not in one, but in several layers. The finished plywood floor can be either a self-covering, or a good basis on which to lay linoleum or carpet.
Ceramic tile
What and how to cover the raised floor