Ceiling dryer for balcony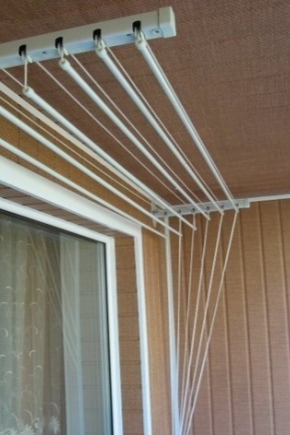 Features and benefits
Balcony dryer saves the room from the constant humidity, which is invariably formed when drying wet clothes. High humidity causes mold and mildew.
Kinds
Types of construction
The advantages of such models include low cost, ease of use and installation, compact size.Such models are mainly made of plastic, so they maintain a small weight (about 7 kg).
Length
How to choose?
DIY installation
Reviews