Choosing curtains on the balcony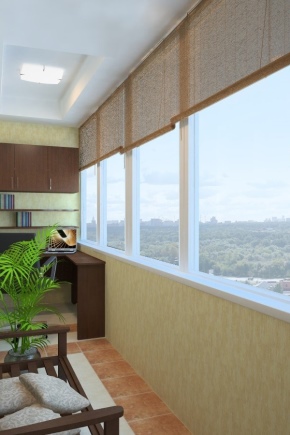 Kinds
In addition, a wide range of curtains for the balcony space allows you to choose the right option for any interior.
Roman curtains
Rolled
The surface of the curtains is treated with a special impregnation from dust, which makes it easy to care for them.
Velcro curtains
In addition, you can easily and large financial costs to change one weightless curtain to another, changing the appearance of the balcony space.
Varieties of windows
French window
Not glazed loggia
Sliding windows
Fabrics
Sometimes curtains are made of bamboo or straw fibers, plastic and aluminum webs, and PVC.
In addition, the curtains of flax are resistant to sunlight.
Polycotton curtains are a budget option.
The price of products from this material will also be a pleasant surprise.
Color and print
Curtains for windows with balcony doors
The choice of natural materials or fabrics with special fire-resistant impregnation will help to avoid fire.
How to choose?
Excessively elegant and massive curtains risk becoming dust collectors.
How to sew your own hands?
Material preparation
Curtain cutting
Sewing curtains
Fix the curtain will be for the fastener.
How to hang?
Balcony window decoration ideas
To open the view from the window, you can add curtains for the bottom.