How to make a balcony with your own hands?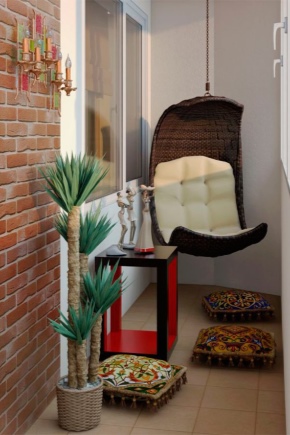 Construction options and designs
How to get permission to build?
After obtaining permission from a lawyer, you will need to contact the BTI on the same issue.
Project preparation
How to make a balcony on the foundation?
Portable balcony
It is necessary to make a screed open balcony for reliable floors.
It is worth noting that the system with a fan is more powerful.
Balcony in a private house or at the cottage
But it is worth being careful when choosing wood for the balcony floor - it should be strong and reliable.
How to hold the light?
Conducting a closed wiring may be slightly difficult in the presence of a fresh repair, because in order to hide the wires, you will have to make walls.
How to make a visor?
Roof on the top floor
It should be noted that after the construction of the structure, it will be necessary to seal all the cracks carefully in order to prevent moisture from entering during the rain.
Warming
One of the examples of warming balconies and loggias can be seen in this video.
Finish
Interior decoration is based on personal preferences, the area of ​​the balcony and its type - insulated or cold.For a small, insulated balcony, ceramic tiles or high-quality laminate with a protective backing are perfect as floor coverings.
Arrangement
In addition, on the balcony you can install a decorative fountain, the sound of water in which will help you relax and distract.
Is it possible to make a cellar?
In addition, in the area of ​​the bottom of the structure, some small heating element is installed that will help to keep the temperature inside above zero degrees inside.
How to decorate?
Simple, but beautiful interior items are suitable for decorating closed balconies: dried flowers, beads in transparent vases, figurines and paintings, as well as beautiful curtains with an unobtrusive pattern.
Ideas for a balcony