Warm glazed balcony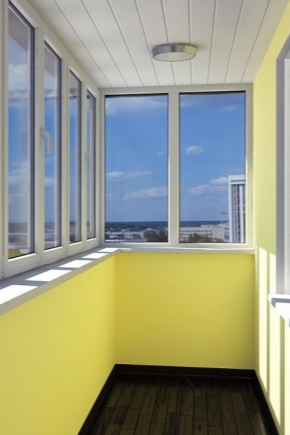 Advantages and disadvantages
This can be a kitchen, living room, children's room or bedroom.
When is it necessary?
You cannot do without such glazing if you operate the balcony all year round and you need it in any weather.If the apartment has not very good heating, then with the help of such decoration you will be able to create a functional space that will always be warm and cozy.
Kinds
Panoramic glazing
Most often, panoramic windows can be seen in luxury homes. It looks very expensive and beautiful, especially if the accommodation is located in beautiful places.

Frameless designs only seem light and weightless. In fact, they are very heavy and massive. Not every concrete slab can withstand them, so the installation of such glazing can be started only after consulting with experts.
Metal structures
Aluminum constructions
Wooden structures
Over time, such glazing will lose its appeal. The tree has the ability to grow old, fade, dry and crack.
Plastic constructions
Today, you can choose a warm glazing with plastic frames for any wallet.
Sliding construction
Semi-glazing
Tools and safety
A belt with a length of 2.5 cm is ideal. Too short a file will complicate work, and too long can lead to injuries.
Phased replacement of cold glass to warm
The day before the installation of new windows, it is necessary to fill the inside of the profile with foam. Such a simple technique eliminates the formation of cold bridges in the structure.
In the doorway, the entire system is fixed with special anchors. All cracks and voids must be treated with foam.
Tips
If you doubt yourself or are afraid of something wrong, then it is better to entrust the installation of warm windows to professionals.
Immediately after all installations, be sure to check the operation of all mechanisms.