How to make a stove: the secrets of the pros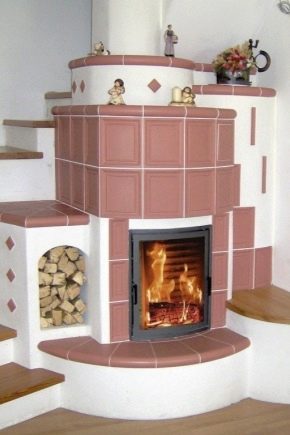 Special features
If you are the owner of a stove, you should regularly clean the product. A large proportion of soot is collected under the furnace, so you will need equipment with a special door that can be opened during cleaning.
Kinds
Brick
Steel
To improve the characteristics of these structures, they are additionally covered with material. You can use artificial stone as a lining.
Cast iron
"Swede"
You can choose backlit options to improve the visibility of cooking.
Materials and tools
If you do not want to spend money on special mixtures, you can use the standard materials, which are presented in the form of sand, clay, rubble and cement.
Purchase additional doors for the blower, cleaning windows, firebox, hob and grate. These components must be made of cast iron.
If you decide to equip a furnace with a boiler, engage in the manufacture of a metal container, a box for the firebox and a door on which there is a heat-resistant type of glass.
Manufacturing
Site preparation
Do not forget about the security measures in the areas through which the chimney passes. You can use asbestos plates, which are stacked in several layers.
Verification of purchased materials
Clay should also be subject to verification. To make this manipulation, it is necessary to knead a small proportion of the solution. After that, you need to fold a small column of bricks and leave it for 12 hours.After time, check the structure for strength.
Foundation building
After you complete these steps, you can proceed to the brickwork. After it, you should study the materials for decoration, which will be used to veneer the structure.
Blueprints
Do not forget to create a hole for the firebox, which should be located in front of the structure.
When you finish creating the skeleton structure, you will only have to mount the boiler, which will be located in the furnace stove. Do not forget about the installation of heat-resistant door. Due to these components you can ensure the circulation of heat in the furnace.
Tips and tricks
If you are not confident in your abilities, you can always contact specialists or undergo training in construction. The cost of courses is able to recoup the possible costs of the services of specialists.