Christmas decorations from cones: features and secrets of manufacturing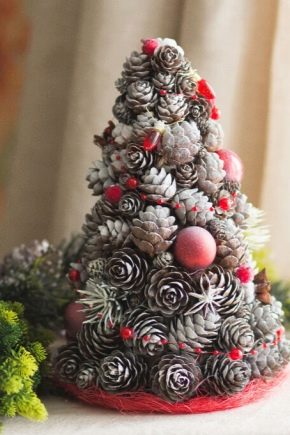 Selection of materials
From the latter, original flower compositions of various shades are obtained.
How to do?
Garlands
All harvested natural materials are made in the same way.
Wreaths
The gnomes
Making little dwarfs from the cones is easy.
In order not to make the Christmas gnome seem too pale, his cheeks may be additionally browned with the help of dry blush or pink shades.
New Year's compositions
It all depends on the taste and preferences of the owners who want to decorate their home.
Stars
Beautiful examples in the interior
For example, in the New Year holidays it can be supplemented with a sprinkling of artificial snow, and in the summer to decorate with small flowers.