Toilet design in the "Khrushchev": design ideas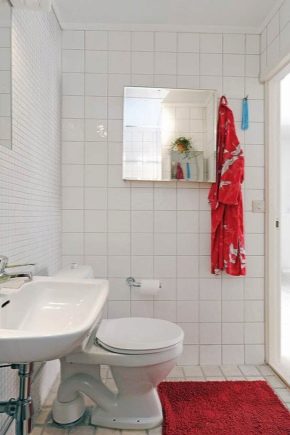 Features of planning
Today, the idea of ​​a combined bathroom has penetrated almost all homes, and designers consider this the most optimal solution.
The choice of materials for finishing
Tile
Plastic panels
Paint
Other ideas
Perhaps the only material that can not fit into the interior of "Khrushchev", you can call natural stone.
Plumbing placement
The presented measurements are minimal and, if possible, can be increased, however, if they are observed, spaciousness and convenience will prevail in the bathroom.
Design features
Interesting options