New Year's decor: design ideas and the process of making jewelry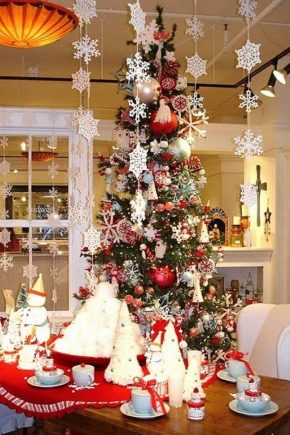 Materials and types of jewelry
Style
Color spectrum
For different rooms
In the living room, the most attention during the creation of a festive atmosphere should be given to table setting and interesting lighting. An essential attribute of the New Year is candles, the more the better. You can fill the room with them in different ways, based on your imagination.
How to do it yourself?
From paper
Of candles
You can make another Christmas composition. To do this, you need a rather thick candle and cinnamon sticks (they should not be longer than the main wax element of the bouquet). Sticks of cinnamon one by one to lean against the candle and fasten with felt. Such a New Year's bouquet will add a zest to the room and fill it with a pleasant, warming aroma.
Of cones
From branches
From textiles
Original ideas in the interior