New Year's interior: original ideas and decor for the main holiday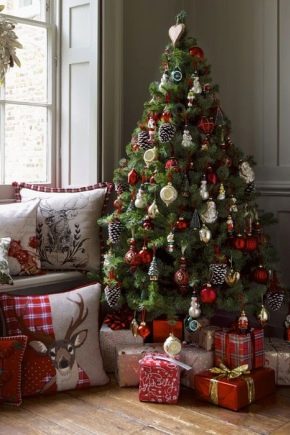 Festive lighting
With any design style candles will look harmoniously in different sizes and shapes.
Actual colors
Jewelry Accessories
Nowadays, decorating an apartment or house begins a week before the holiday. This time is quite enough to turn an ordinary atmosphere into a holiday.
Design Ideas
Quite often, before the New Year, city dwellers come to the idea of ​​celebrating a holiday in a country house. If a romantic setting is chosen for the celebration, it is necessary to stock up on candles, and for clapping fun for loud fun.
Stol
Sofa
Windows
Doors or porch
Fireplace
Christmas trees
When decorating a Christmas tree should not use a lot of toys, it is important to comply with the measure. Then she really becomes smart.
Beautiful design options