Options for the design of a narrow room with a window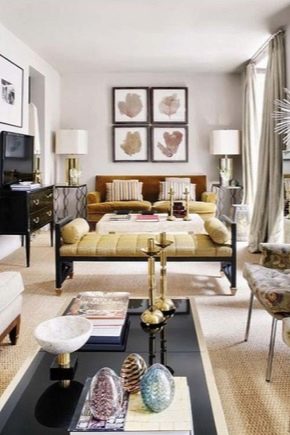 Special features
You can also use a properly selected light sources.
Division into zones
Interior
A color scheme
They can also be decorated with tapestries, draperies or curtains, if there are windows.
Wall mural
Simple geometry
Windows and mirrors
Colors
It is better, on the contrary, to combine contrasting tones. The long walls of your narrow room should be made lighter. Here come pastel colors - coffee, beige or sand shades. But the short walls, on the contrary, it is better to highlight the color to a darker tone or add paint.
Design Tips
After you have dealt with the flooring and doorways, it's time to choose furniture. It doesn't matter what area your room is - 12 square meters. m or 20 meters, choosing the right furniture, you can create a cozy atmosphere even in an uncomfortable Khrushchev.