Production of the Alexandria Doors company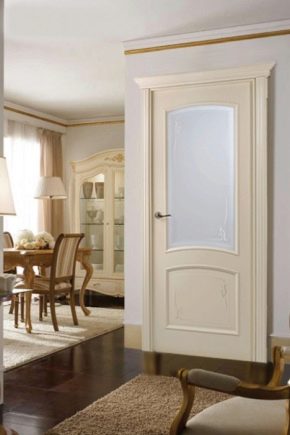 Features and benefits
Kinds
No entrance door can be removed from the hinges from the street due to the anti-removable hinge system.
Models
Models in the collections of interior doors vary in size and location of the framed parts. Each model is represented by several variants of colors and several variants of glazing.
Materials
All accessories, as well as lacquers for facing work, are made in Italy, Spain and Portugal.
Color solutions
Customer Reviews
The overwhelming majority of customers note the high quality of the product, perfect design, reasonable prices, a wide model, size and color range, practicality in use. The company offers a wide range of products designed for every taste and wallet.
Beautiful examples in the interior