Arched doors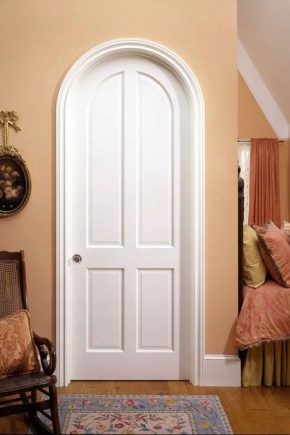 Special features
Also, when choosing the above models, you should not count on anything extraordinary from a technical point of view.
Models and types
It is worth noting that for fastening the sash to the top rail you need a straight, flat end. Arched form in this case will not work.
Materials
Natural wood
Some entrance models are decorated with wrought iron elements. Tandem wood and metal is widely distributed due to the special expressiveness.
Plastic
Glass and metal
Color solutions
How to choose?
In the process of selecting a model for installation indoors, it is necessary to determine exactly where the doors will be installed.
Beautiful examples in the interior