Doors color "bleached oak" in the interior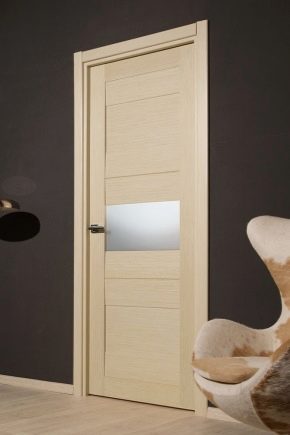 Special features
Natural bleached oak has a wide palette of both cold, neutral, and warm tones, in it can prevail as a smoky color, and light, milky shade.
The whole palette of white oak
They are able to create a unique combination of color with bleached oak and become a unique accent of the interior.
What material in this color to choose?
A door-book or foldable will help save space.
Manufacturers Overview
But, anyway, to choose a quality door of the domestic manufacturer is quite real.
What wallpaper and floor to pick up?
When the door and floor coverings are similar in color, you can use several similar wood species (for example, larch on the floor, and ash furniture).
Spectacular examples in the interior of the apartment