Doors from solid pine: features of choice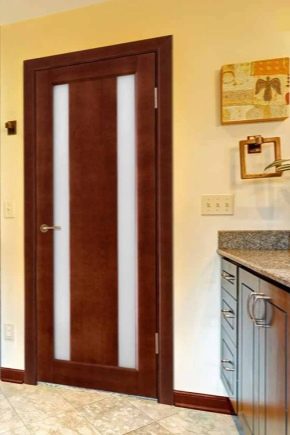 Advantages and disadvantages
Thanks to such safe features, you can safely install pine doors, not only in adults but also in children's rooms, without fear for the health of young users.
Kinds
It is recommended to apply to such options if there is enough free space in your dwelling, because at the time of opening / closing, the swing bed takes up quite a lot of space.
Recently, brushed canvas has become very popular. However, designers recommend purchasing such options only for interiors designed in classic style.
The size
The standard height of the opening for the entrance door is set within 2070-2370 mm.
Colour
Materials - which is better: from alder or pine?
Design
As for decorative additions, such doors can be decorated with stained glass or carved elements.
It is best to choose canvases of pastel colors. Also in the Provencal ensemble, a rough model, styled as antique, will look good.
How to choose?
Options in the interior