MDF door covers: design features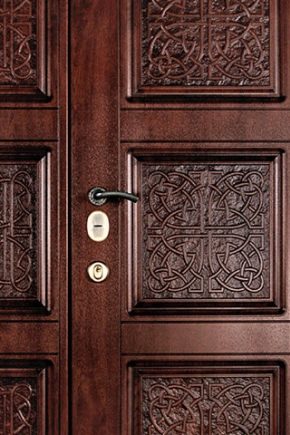 Special features
In the manufacture of linings for doors need a few of these tiles. If an insulating material is laid between them, a panel with enhanced thermal protection properties is obtained.
Properties
This makes it possible to put on the plate a relief image, from lines and the simplest geometrical ornaments to the most complex flowery paintings. Embossing is also common.
Kinds
Laminated
Shponirovany
The surface obtained with this method of manufacture imitates wood not only in color but also in structure.
Colored
Laminate
DIY restoration
A rich selection of colors, textures and design will allow you to create a panel to your taste, according to your individual project.
Paneling procedure
Fittings just have to change, and with them the whole box, as the door will no longer properly "sit" in the door unit.
To update the doorway, it is necessary to inspect it for cracks and crevices and, if they exist, to carry out concrete work.