Door trim paneling MDF: the pros and cons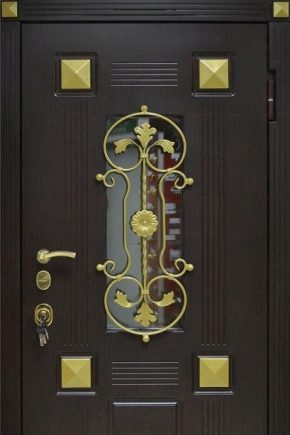 What it is?
Finishing features
This is especially true in cases where the hallway is furnished in one of the traditional or classical styles.
Benefits
Wide range of
Long service life. The material is wear-resistant and will serve its owners for more than one year.
Harmlessness
Easy care
You do not have to purchase a special polish or spend extra effort on gentle care.
Easy installation
The disadvantages of the panels
Do not be afraid to damage the panel by inaccurate pressing or similar innocent effects. To break it, the blow must be strong enough and focused.
Kinds
Natural Veneer
Despite the complete external similarity with wood, veneered models are much cheaper.
Laminated
Lamination offers the widest range of design solutions, increases the level of noise insulation, as well as it is more wear-resistant than veneer, and can last for several decades without losing the original look.
Anti-vandal
Among them - extreme resistance to mechanical damage, good or complete resistance to chemicals, insensitivity to temperature extremes or humidity levels.
Options in the interior