Doors with a picture: ideas and options patterns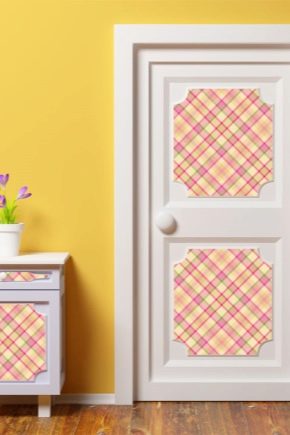 The advantages of decor
Another plus is that if you install such a door in the children's bedroom, then your baby will definitely be delighted. After all, there are incredibly beautiful prints that look like a scene from a favorite cartoon or a fairy tale.
Species
Photo printing
As for the use of such pictures on the doors, they most often adorn sliding doors with a built-in mirror or an accordion.
Sand blasting pattern
Laser engraving
Stencil patterns
Airbrush
Decoupage
Forging
Variants of patterns
Stones, volumetric inserts or small crystals can act as decorative elements here.
Upholstery Examples
Styles
The brightest options are the doors, decorated in the Baroque style, glamor and so on, that is, in those styles in which an abundance of decorative details is welcomed.
Where is drawing appropriate?
For this, experts advise to choose light colors. In addition, you should pay attention to the scenery. The image of the forest, the sea coast or the garden will visually extend the room, as if taking you beyond the boundaries of reality and immersing you in the magical world of nature.
Beautiful interior solutions