Repair door handles: how to fix the furniture and what will it take?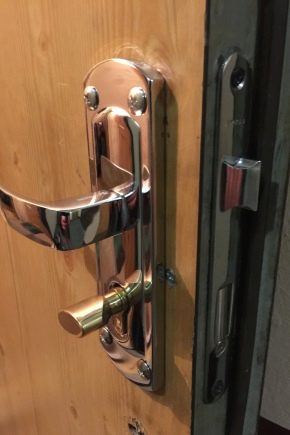 Overview of models and mechanisms
Types of damage
Causes of failure
Often the cause of breakage of door handles is their improper use. It is necessary to operate this accessories accurately and carefully. You should not make jerks, sudden movements and turns the handle in the wrong direction. In addition, many problems can be avoided if you buy quality products from proven manufacturers. Such models will not only last longer, but also bring problems to a minimum. Do not save on the purchase of the door handle: too cheap goods may turn out to be of poor quality.
Repair the door handle step by step
If the handle fell out
Seizes the pen
Pin damage
Reed rejection
Useful tips
Buy only high-quality door handles from good materials. Do not take products from fragile and unreliable raw materials.So, not the strongest will be cheap models of silumin or options with plastic parts.
Experts do not advise buying such accessories for doors from domestic or Chinese manufacturers. Their products are rarely of good quality and maintainability. It is better to turn to products made in Europe. Of course, they will cost much more, but they will last longer and will not cause serious problems during use.