Features door handles with locks for interior doors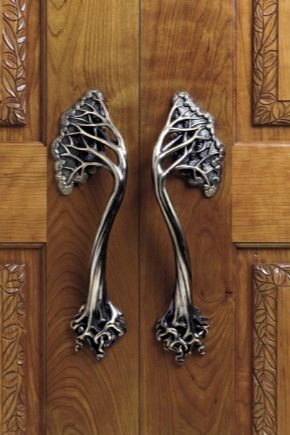 Special features
Varieties and their device
Push models
Magnetic models
The principle of operation of the magnetic lock is as follows: when closing the door, a fixed magnet mounted in the box attracts and securely holds the second one located in the door leaf. When pressing on the handle, the magnets disengage and the door opens.
The negative aspects of the use of magnetic locks can be attributed to their low ability to withstand shock loads and crack even with minor impacts.
Knob knobs
Among the minuses note the low burglary and the inability to open the door with busy hands.And if in such cases it is enough to press the push handle with an elbow, then to open the spherical device, it is necessary to carry out a full turning of the knob.
Sliding door handles
Materials
Recommendations for selection
Competent choice and careful operation will significantly prolong the service life of the locking device and make use of the handle convenient and comfortable.