Veneered doors: the pros and cons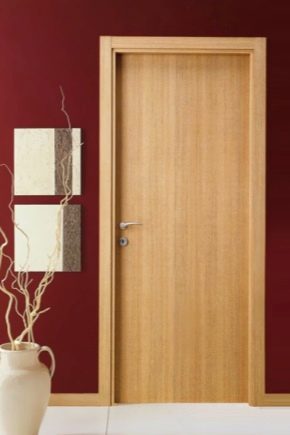 What is it and how are it produced?
The thickness of the veneer usually varies from 0.5 to 1 centimeter.
Cons and pros
Today, natural veneer can be replaced with artificial, but the difference is always noticeable.
Speaking of the pros and cons of the veneered door,It is impossible not to compare with other materials. Veneer products are better than laminated doors due to the natural material and high quality.
Types of veneer
Such models are characterized by environmental friendliness, beautiful appearance and original print.
But veneer fayn-line is characterized by fragility, high porosity and it can not be attributed to environmentally friendly materials.
Design
What are the doors?
Materials
Colors
Decor
Enamel protects the wood from sunburn, mechanical effects and weather conditions.
Styles
The color of wenge should be used when choosing furniture to make the interior complete.
How to care?
Do not forget that in the tree may start small parasites. To protect the doors from various insects should use an antiseptic. They can handle the door once for several years.
Ideas in the interior