Features of steam room doors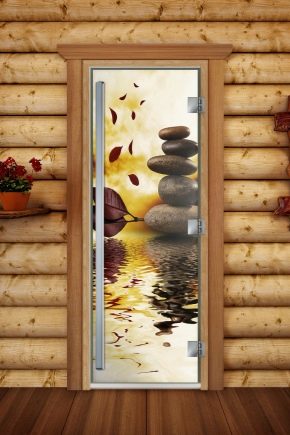 Special features
Kinds
The internal sheets of the steam room must be completely safe, and therefore it is best to purchase a product that has hinges hidden. To seal the room, the door frame must be covered with heat insulating tape.
The metal is not designed for installation inside the bath, as at high temperatures it is heated and can cause harm to humans.In addition, it will be absolutely impossible to use a metal door, because in order to open it, you will have to resort to improvised means.
What to put?
Whatever material is chosen for the manufacture of the door structure, the main thing is that it is safe and has high-quality performance.
How to seal?
The important thing is that you need to insulate not only the doors, but the walls, windows and cracks. Hand-made materials, such as a synthetic winterizer from an old jacket or an unusable fur coat, are often used to insulate the structure with their own hands. But you should know that these seals are well lit and do not have moisture resistance, so they must be insulated.
Successful examples and options