Doors in the style of "Provence"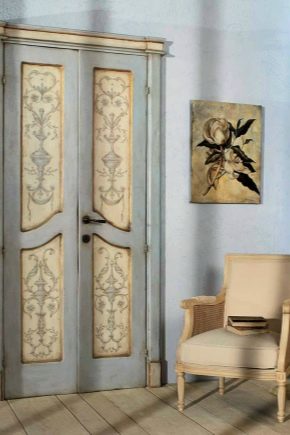 Special features
Another feature of Provence style doors is that natural wood is used in their production, without the addition of metal and plastic.
Models
Interior
Such door constructions function as gates, their trimming is deliberately coarse — wide planks, not carefully painted over.
Input
Slatted doors are ideal for hot terrain. Thanks to the horizontally mounted rails, free air circulation can occur.
Colors and a combination of styles
Use in the interior
For living room and bedroom
Kitchen Ideas
How to "age" the door with your own hands?
How to paint?
Reviews