Stained glass doors in the interior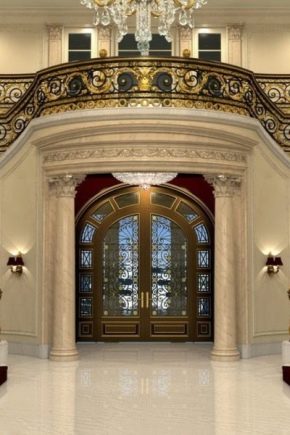 Kinds
To give strength, the framework of such doors is usually made of metal, and stained glass serves as a decorative element.
If earlier stained glass windows could be afforded only by the owners of huge palaces, then modern manufacturers also took care of the owners of small apartments: there folding doors harmoniously with stained glass inserts fit perfectly.
How to choose?
According to the technique
By style
To destination
Examples of drawings
So, the door to the office can be decorated with stained glass windows with geometric figures - the clarity of the lines adjusts to the workflow. Ideally, the contour will be slightly different from the main figure.
The main and indispensable condition for the living room - the doors to it must be kept strictly in the style in which the rest of the interior of the room is decorated.
Beautiful ideas in a modern interior