Doors "Volkhovets": how to choose?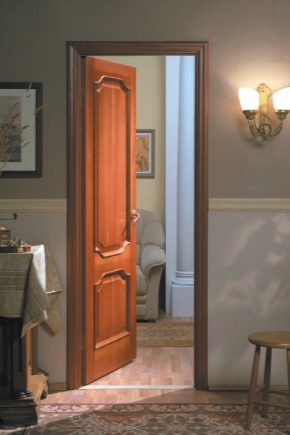 Benefits
Thanks to this material, the doors of the middle price segment of the Volkhovets factory are as practical as the premium-class models made of solid wood.
More details on the warranty conditions can be found on the manufacturer's website or when buying in the salon.
Kinds
Constructions
If desired, the buyer can add a minimum set of curtain rods, change the trim or box.
Dimensions
Materials
All accessories used for the production of premium doors, is steel and has a gold, silver, bronze or chrome finish.
The doorframe, the eaves, the platbands and the dobor are usually made of the same material as the door leaf.All components must be in harmony in hue and color.
Colors
Popular models
Analogs
How to choose?
Upon receipt of the goods, you should make sure that these signs are present before signing on the absence of claims
Customer Reviews
Options in the interior of the apartment