Sliding doors for dressing room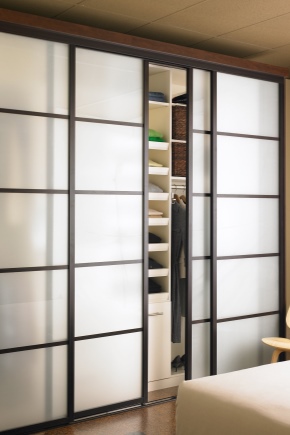 Features and benefits
Kinds
Door case
Coupe doors
Techno-designs
Folding doors for cloakroom
Doors accordion
Roto-doors
Materials
Plastic doors
Wood doors
When installing panels of natural wood, it should be borne in mind that they have a rather large mass and therefore require the presence of appropriate fittings. Its reliability should be sufficient to sustain their weight.
Glass and mirror doors
Plexiglas doors
Bamboo and rattan doors
High, about 40 meters, the bamboo stem has a heterogeneous structure, which is different in its density. The tree thus allows to receive from it the materials differing in the characteristics. An important feature of bamboo is its excellent resistance to moisture.
Sliding system materials
Color solutions
Where to place?
Reviews