Tumba bar for living room: advantages and disadvantages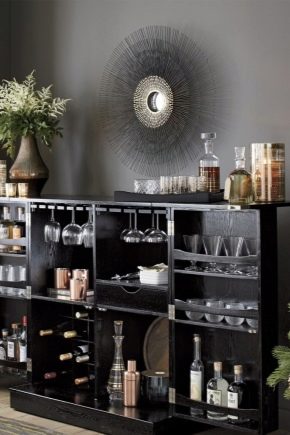 Special features
Role in the interior and functionality
Advantages and disadvantages
Styles
Minimalism
High tech
Furniture for the above design is made of glass, durable plastic, with the addition of metal parts.
Country music
Provence
Scandinavian style
Classic (Baroque, Rococo, Empire)
To make the product more attractive and expressive, the masters use paint that imitates silver, gold, copper or bronze. Models complement curly arms and legs.
Loft