Brick wall decoration in the living room interior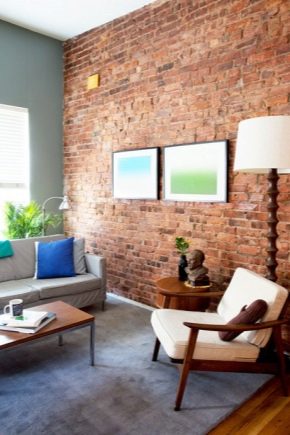 The decoration of the walls with this material, made skillfully, gives its unique character, effectively decorating the interior of the room.
Material selection
Real brick
Facing brick
Tile
Wallpaper
It should be added separately that with the help of wallpaper "under the brick" it is really possible to get both a smooth and textured surface.
Suitable styles
Interesting design ideas
If increased attention will be focused on the transformed surface, then it is desirable to choose the wall that is opposite the source of natural light.
How to use?