How to make the living room in turquoise?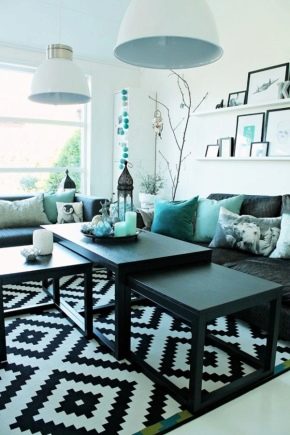 Color features
Some of the turquoise hues remind the sea and rest, giving others a sense of calm and serenity, without leaving home. According to many experts, this color is a source of energy.
Choosing a turquoise color and its shades to decorate the living room, you probably will not lose.
How to combine colors?
Paying special attention to the combination of colors, do not forget that turquoise can be both a primary color and an additional one. If you are a creative person, then give free rein to your imagination and do not be afraid to experiment.
Style
Turquoise surfaces
The smaller the room, the brighter the shade of turquoise as a wall covering is worth choosing.
Furniture
If you are not sure that the choice of the right furniture and accessories is within your reach, and you can spoil the whole interior, the best thing is to use the services of professionals who will surely bring to life your most interesting ideas and preferences.
Decor, light and accessories