Fire brick: characteristics and varieties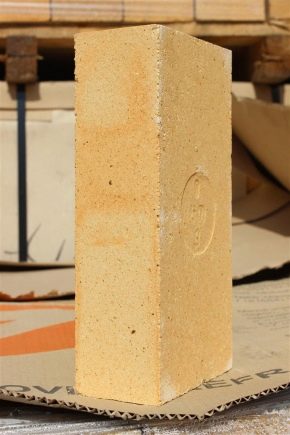 Features and composition
It is important to keep in mind that standard types of bricks are not suitable for all jobs.
When choosing a suitable refractory brick, it is very important to ensure that there is not the slightest defect or damage on its surface. Such deficiencies can lead to bad consequences, for example, in the failure of a particular structure. Usually this fact provokes extra cash.
Advantages and disadvantages
Specifications
Kinds
Popular brands
How to choose?
It is advisable to request the seller quality certificates for selected products.If you are refused the presentation of documents, then it is better to refuse to buy a brick - it may turn out to be of poor quality.
How to cut?
The problem can be solved if the bricks are arranged in advance in a tank filled with water for about 20 minutes. After this procedure, they will be easy to process, as if a tool with a fluid supply was used.
Useful tips
Keep in mind that heat-resistant carbon bricks and options based on refractory metals are usually not used in the construction of conventional household stoves, lining of combustion chambers or the manufacture of reinforcement structures. Such species are usually allowed in only when it comes to industrial facilities.
It is not recommended to use materials with a white coating on the surface - these are limestone deposits. Materials with similar defects in construction work should not be used.