Kiln brick peculiarities and recommendations for its choice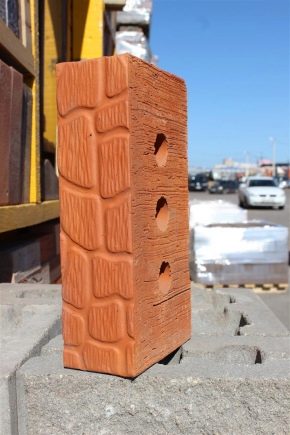 Special features
In addition to stoves and fireplaces, heat-resistant brick is used to create chimneys, furnaces solid fuel boilers, for the construction of stationary barbecues and barbecues.
Specifications
Size, weight
The form
Porosity and strength
Density indicators correspond to the numbers 100, 150, 200, 250, 500. Choosing a material with the highest values ​​for your furnace, we condemn ourselves for a long and painful warming up. The optimum density is 250, that is 1800 kg / m.
Frost resistance
Species
For chimneys choose frost-resistant brand of stone, for lining - kiln front brick.
Chamotte
Ceramic
But there are positive points: it is easy to handle, because literally with a hammer you can reduce it to the required volumes.
Quartz
Quartz stone has proven itself in the construction of chimneys. It has dimensions - 25x12x6.5 cm and refractoriness - up to 1200 degrees.
Kiln facing brick
Carbonaceous
Main
What is better to choose?
For the internal device of the furnace and the places in contact with fire, a stone with high fire-resistant indicators is selected. However, it must be porous in order to accumulate heat and heat the room for a long time.
What to cut?
A cleaner stone cutting process occurs if you pre-soak the building material in cold water for half an hour. The brick will become softer, pliable and will not annoy the dust.
Oven reviews
Temperature limit
Thermal conductivity
Experts advise to choose low thermal conductivity - this will provide an opportunity to protect materials adjacent to the structure from high heat. Fireclay brick is able to retain heat, but at the same time its thermal conductivity is rather low. This material has the most positive reviews.
Resistance to aggressive environment
Water absorption
Information about the furnace brick will not make a mistake in choosing a building material. But even with theoretical literacy and a full study of the topic, it is better to entrust the construction of the furnace itself to a professional. Mistakes in such a matter can cost the health and lives of the household.