Fur carpets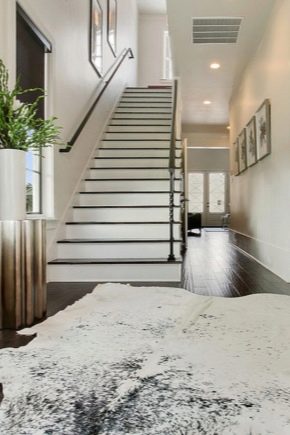 Special features
Kinds
Artificial carpets imitate natural material with their appearance. It can be a "white wolf", a "tiger-like" coloring, a "gray chinchilla" or a "mountain goat".
The rarest are the skins of a bear with white fur.
How to choose?
Options in the interior
Carpets of bright coloring, monophonic or models with patterns will be suitable for a drawing room or the nursery. The shape can be classic or oval, round or asymmetrical.
How to care?
Also avoid those places where you have to walk a lot on the carpet, including shoes.Fur and pile will quickly deteriorate and fall out from the constant friction of the shoes and the soles of the feet of the household.
Products made of natural fur can be vacuumed, but turn on the vacuum cleaner at a low power and do not use washing equipment.