Mattresses Ryton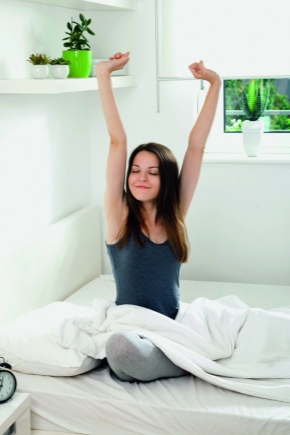 Domestic company Ryton is a popular manufacturer of high-quality and eco-friendly orthopedic mattresses. The company uses natural materials and hypoallergenic fillers. She creates stylish and attractive mattresses designed for the whole family.
Kinds
Ryton company is creating orthopedic mattresses that meet all the requirements of modern customers. It uses only modern equipment, the latest technology, which allows it to create very comfortable products.
The Russian manufacturer offers several collections of orthopedic mattresses, the range is very wide.
Spring mattresses are represented by two varieties:
Dependent spring block. Products of this type are based on a metal grid in which all springs are connected to each other. This is a classic option, which is still in demand today, as it provides a comfortable sleeping place. It is simple and affordable.
Block independent springs. Products created on the basis of independent springs include isolated springs, they are separate due to the presence of a fabric cover. This option is very useful for the back, because each spring separately bends from the load. These mattresses guarantee the correct position of the spine at night.
Among the variety of orthopedic mattresses of great interest springless modelswhich consist of various fillers (to create different levels of elasticity and softness). The combination of fillers allows you to provide a variety of properties.
Springless mattresses from the company Ryton provide many advantages, the most important of which is that they react less to movement. They are made from natural latex, coconut coir, and other fillers designed to create the perfect bed.
Ryton offers a collection of children's mattresses that have optimal stiffness (to provide support for the spine during sleep). It is in childhood that posture is formed, therefore, it is very important to choose rigid models. The manufacturer offers children's models made from environmentally friendly materials that have anti-allergic properties.
Many anatomical mattresses are offered twisted into a roll. They are presented in special vacuum packaging, which facilitates convenient transportation. You can easily transfer the mattress to your home or cottage.
Dimensions
The Ryton company offers a wide choice of the sizes of orthopedic mattresses. Children's models have a step in width and length of 10 cm. The smallest - 60 × 120 cm, the largest - 120 × 200 cm.
For a single bed, a product with dimensions of 140 × 200 cm is an ideal choice. Double models have a width of 160 to 200 cm. The most popular option is a mattress of 160 × 200 cm. Models for single and double beds have a step in width of 10 cm, and in length - 5 cm. This variety allows you to choose the perfect option for any bed.
Fillers
Popular options:
Combined foam filler "Raitex" used when creating children's mattresses. It provides very good support for the children's spine. This filler is environmentally friendly, there are no allergic reactions from it, so it is ideal for a good sleep for your baby. Due to its cellular structure, the "Raitex" filler passes air well and does not hold the liquid inside.
Coconut coir used when creating orthopedic mattresses to provide the necessary rigidity and elasticity of products. It is eco-friendly, practical, durable. This material is not confirmed by rotting, perfectly breathable, there are no allergic reactions from it. The Ryton company uses it together with other fillers.
Natural latex - an excellent filler to make the mattress soft and elastic. It is characterized by excellent hygiene, good ventilation, high elasticity, ergonomics and durability.
Thermofelt - non-woven material, it is often used to create orthopedic mattresses "Ryton". It is made from fibers of synthetic and natural origin.This material allows you to reduce the cost of the product, because it is inexpensive, but gives the product softness and comfort. His main task is to protect the fillers. It is placed on top of the spring block, making the mattress more comfortable, while maintaining the desired level of rigidity.
Spunbond plays the role of cushioning material. It is used to protect soft flooring as well as upholstery. Allows you to extend the life of the mattress.
Models
Manufacturer from Russia "Ryton" offers a large selection of wonderful orthopedic mattresses, which are created from different fillers, are made in different sizes and are intended for people of different ages:
Very often, buyers prefer model "Cleopatra". The double-sided model is equipped with an independent block of springs that will ensure a comfortable position of your spine during sleep. The product is complemented by a knitted cover with an attractive design. This model is able to withstand loads up to 140 kg. The mattress "Cleopatra" includes several layers of fillers: natural latex, coconut coir and spunbond.
A prime example of a children's orthopedic mattress is model "Baby Comfort". It is designed specifically for children. At its core is a block of independent springs that provides excellent support for the spine at night. The model has a different stiffness on each side, providing an opportunity to choose the most suitable side. One side is equipped with coconut coir (to create a hard surface), the other side - with the combined foam filler "Raitex", therefore it is characterized by softness and elasticity.
Lovers of round mattress will love it. model "Acteon". The maximum weight per bed is 110 kg. The manufacturer gives a warranty on this model for three years.
The model "Acteon" is equipped with a springless unit and combines two types of combined foam filler "Raitex". The manufacturer uses the usual (and also cellular) filler. The cellular surface provides micromassage effect. All mattress fillers have anti-allergic properties.
Customer Reviews
Russian orthopedic mattresses from the Ryton company are currently in great demand. Many buyers prefer this brand and leave only positive feedback.
These products are characterized by durability and reliability, since they are made from materials of very high quality. The manufacturer uses spring and springless blocks, as well as modern fillers - to ensure different rigidity of products.
Many users focus on the orthopedic and anatomical properties of Rayton mattresses. They provide a comfortable position and reliable support of the spine during sleep, give muscles the opportunity to relax and rest.
Among the wide range of models are mattresses with different cost. You can find the best class for an economy class or purchase a luxurious elite mattress.
Buyers like that all models are divided according to various criteria: size, types of fillers, configuration, weight and age of the user, degree of rigidity. This classification allows you to quickly and easily find the best option. The manufacturer constantly increases the number of models, providing advanced orthopedic mattresses.
Some buyers buy products on the spring unit, while others prefer springless options.All models have been tested for quality and convenience. The company's specialists create new technologies to provide greater comfort and convenience.
Customers of the company like that in the manufacture of mattresses, designers use a minimum of elements and accessories, which usually affect the price increase, but do not provide greater comfort. The company does not use very expensive materials because it thinks about its customers.
Buyers of Ryton products like an attractive product design. They note the environmental friendliness, naturalness of fillers and materials. Such products are ideal for children and adolescents, since there are no allergic reactions from them.
The porous structure of the fillers contributes to good ventilation, and also remarkably removes moisture. Many people like the antimicrobial and antibacterial properties of stylish and high-quality Rayton mattresses.
See how the Ryton office salon looks like in the next video.