Vegas Mattresses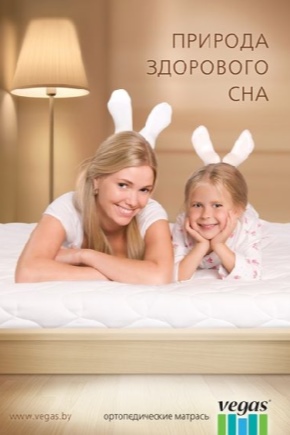 Advantages of the Belarusian mattresses
Views and Collections
Springless mattresses are ideal for people who have back problems or for children.
Since each spring is located in a separate case, this structure evenly distributes the load on the product, and also guarantees the natural position of the spine during sleep.
Mattresses from this collection are made using modern technologies such as Climalatex, Medizone and Smartcel Sensitive.
Rating models
Fillers
Dimensions
Covers and bases under the mattress
The Belarusian brand produces cases of modifying type, which are used not only to protect, but also to change the stiffness and height of the mattress.
The bases under the mattresses can be used separately, then they are placed on special legs, or installed in a bed box.
Customer reviews about the manufacturer's products
Vegas products are characterized by reliability and durability, since all products are made from high quality materials that are supplied from Europe.