Foam mattresses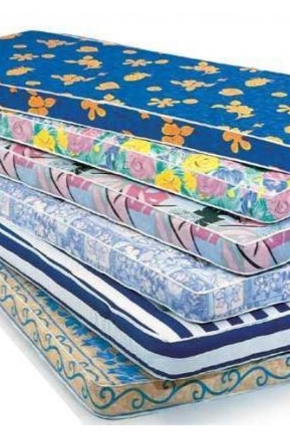 Advantages and disadvantages
What is different from polyurethane foam?
If the composition of the second foam has a minimum percentage of latex, then you can hear another name for the filler: synthetic latex.
Kinds
Dimensions
Density and stiffness
The higher the density, the better the foam mattress. Of course, the more difficult it is to bend and transport if necessary, however, this nuance is more than compensated by the elasticity and support of the body (unnatural sagging is excluded).
Which is better to choose?
Is it suitable for children?
How to make yourself?
A little advice: to make the case last longer, it is worth adding a padding polyester (using stitches). So it will be thicker, softer and warmer. We must not forget about the color: it is better to choose a bright color with a print (a practical option that will look like new for a long time).
How to care?
In addition to the rules of care, it is important not to forget about careful operation: do not exceed the permissible load on the mattress. If a block is purchased as a futon (for daily transformation when creating a bed area), you should not bind it, removing it in a linen box. The less often the mattress bends, the better.
Reviews