How to combine the kitchen with the living room?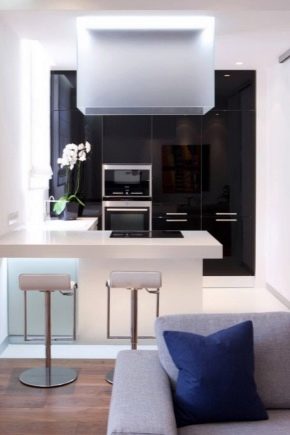 The advantages of combined rooms
disadvantages
Features redevelopment
Zoning rules
All these ideas are good, but many will not like them. Often an opening connecting the former separate kitchen to the corridor is laid. For the passage use the living room. When everything is finished, a wardrobe or a refrigerator will be put in place of the former door. It is logical to plan everything right away so that there is a working area with an exhaust hood nearby.
With the availability of funds, you can think about the delimitation of a decorative fireplace. Or even real, additionally warming the room. Another option - a chain of pots of flowers. As well as an aquarium of large size, they will perfectly enter the room of ecological stylistics. All other considerations - at the discretion of homeowners.
Room design
Successful examples of the interior