Small kitchen-living room: how to create an ergonomic and stylish space?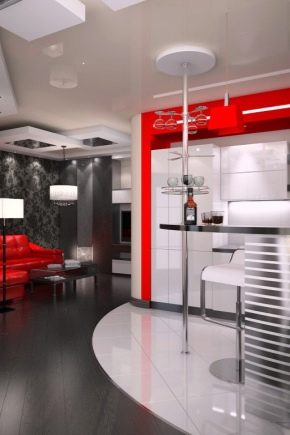 How to achieve ergonomics?
Ideas for different areas
In order for the division of zones to be clearly marked, ceiling designs and decorations are often applied. For example, at the point of junction or transition from one zone to another, you can install a series of interesting lamps or create a multi-level ceiling.
Design projects in detail
Styles
Furniture and textiles
How to calculate everything?
Based on the data obtained, you can calculate the number of expenses and compare with their capabilities. Only after working out a detailed plan, you can proceed to action.
Beautiful examples in the interior