Kitchen-living room: everything about combining the hall and kitchen in one room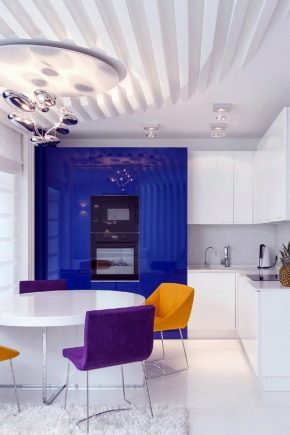 What it is?
Causes of
Pros and cons of the combined room
Undoubtedly, the advantages and disadvantages of such a layout are many. Therefore, you should not approach the issue of global repair thoughtlessly. In addition to large financial expenses, the unification of space will entail a lot of paperwork, in particular, it will be necessary to legalize the redevelopment of the apartment.
When do I need to legalize redevelopment?
We develop a design project
It is also necessary to think about the presence of a sufficient number of outlets and carrying out all communications to the working space of the kitchen. For each household appliance used daily, it is necessary to connect a separate outlet. And this moment must be considered at the stage of drawing up a design project.
We consider the shape and dimensions of the room
For a square room, you should choose an L-shaped kitchen set, which does not take up much space, and leave half the space free to accommodate the living room. In a small apartment you need to think through every detail, choose the right size furniture, and you can also order it according to your own drawings.
We take into account the features
When the interior partition is removed, then two windows remain in a large room - this is the most successful option in terms of design. Modern apartments often have a bay window or a panoramic window - this is the best place to give for a living room kitchen. The room with a bay window always looks original and cute.
We select the style
But whatever style is chosen for the interior, a large role is given to the color palette of the future kitchen-living room.
Popular colors
In the spacious kitchen, you can use different, even bright and rich colors. Contrast finishing depends on the location of the windows and the presence of natural light. Bright colors can be used dotted as accents or to highlight a specific zone. But in it is not necessary to paint all surfaces with bright colors, limit one wall, this will be enough.
Zoning methods
Lighting
Colors
Floor coverings
Podium
Furniture
Screens and partitions
Choosing screens and partitions
Floor
Some designers use another simple technique for the visual separation of space. Raising the floor in the kitchen area a few centimeters, you can create a unique interior. A small elevation visually separates one zone from another, and diversifies the geometry of space.
Walls
Ceiling
It is also worth choosing different colors for the ceiling.For example, stretch a bright canvas over the kitchen, and a bright one in the living room.
How to choose furniture?
Interesting ideas
Literate examples of the organization of space