Ways to zoning the kitchen and living room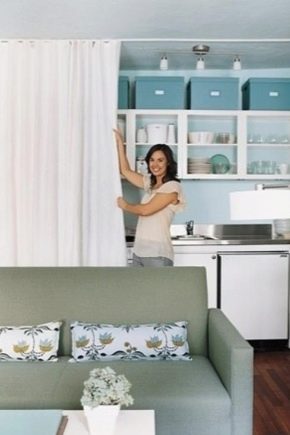 Pros and cons of zoning
Visual tricks
Lighting
The combination of options can be mass, it depends on the height of the ceiling, its design and the size of the whole room. You can bet on the same shape of lamps, placing them in each zone. A few small lamps in a row above the bar and a similar in design chandelier above the coffee table surrounded by a set of upholstered furniture will look good.
Floor zoning
Choose a different finish for the walls
How to divide a room with furniture?
We put partitions
If there is enough space in the room, it is possible to separate one zone from another by sliding walls. However, they can be different: both on the entire height of the walls, and small. Variants of design of the room with such partitions differ, however, the beauty of these walls lies in the use of glass. And this, in turn, contributes to the introduction into the interior of lightness, the atmosphere of air.
Successful examples in the interior