Features of the choice and use of the press for citrus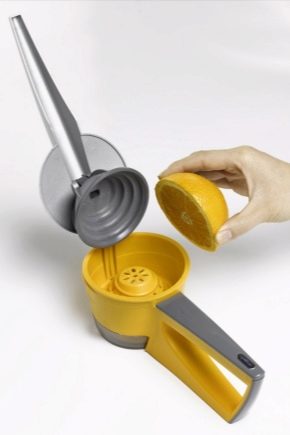 To make the process of making juice at home quick and easy, you need to purchase a high-quality citrus press. In this article we will understand in more detail the features of the models that are on sale, learn how to choose and use them correctly.
Kinds
How to choose?
How to use?
Top models
Maskot
RaChandJ 500
Olimpus (Sana)
OrangeX Jupiter
BeckersSPR-M
Bartscher 150146
Gastrorag HA-720
SQUIZERS
Now you know how to choose the right press for citrus fruits and you can easily choose the model that suits you, pleasing yourself and your loved ones with freshly squeezed juice.