Apartment design: design ideas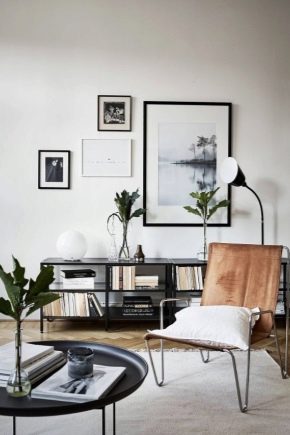 Special features
The better the lighting in the apartment is thought out, the cozier and more comfortable it seems.
You can equip an apartment harmoniously and reasonably even with your own hands, for this you only need to have some knowledge, be able to combine colors and not be afraid of bold decisions.
Options
We make a design project
Based on the size of rooms, kitchen and hallway, you can create the perfect interior.
We take into account the dimensions
Features of design
You can add contrast and dynamism with a combination of different colors. With black and white decoration, the apartment does not look overloaded, but takes on a free and spacious look.
One-room
However, some layouts allowed the increase in living space at the expense of the loggia. This way you can expand the space. This is a very profitable option.
Studio Apartments
Some believe that due to the lack of walls and partitions, it is difficult to create a perfect interior, but it is easier to make a free and comfortable space for a more suitable lifestyle.
Three-room
It is better to choose thick and concise drapes and light transparent tulle. So you can at any time create a dark atmosphere in the room, and at night close the apartment review to curious neighbors or passersby.
Beautiful ideas in the interior
If the room is small, then you can choose a transforming table, which easily turns into a large dining table.