Repair of a balcony and loggia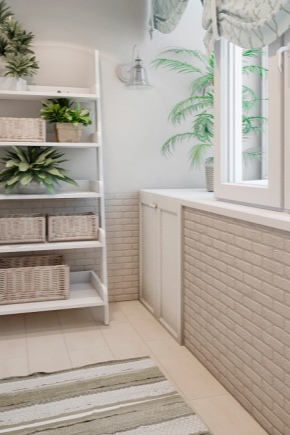 We develop a design project
Balcony 3 meters
Balcony 6 meters
Oblique balcony
Balcony type
Open
As a rule, an open balcony consists only of a concrete slab and a fence, which can be either concrete or metal.
Closed
Types of repair
Overhaul
Screed floors of the balcony, strengthening the walls and ceiling is also made with this type of repair.If the balcony is located on the top floor in a Khrushchev or Stalinka, it may be necessary to replace its roof (in case it was built earlier) or its construction (if the balcony was previously open).
Complex repair
Redecorating
Do I need redevelopment?
Very often, a balcony connected to the kitchen has the greatest chance of successful redevelopment. It is enough to remove the balcony door to build a through passage and a window. The window sill can be supplemented with a wide table top, which can serve as a kind of low bar counter. With such redevelopment, the part of the wall to which the heating element is attached is retained, so there is very little detail left for coordination.
An example of a simple budget repair
The top of the balcony is decorated with a glossy stretch ceiling, thanks to which the space of the room looks a bit more spacious. If you wish, you can install small round lamps in the ceiling.
The main stages of repairing a closed balcony
Glazing
Reinforced concrete slab
Conduct electricity
Thermal insulation
Waterproofing
Finish
The modern construction market is filled with the same type of goods, the cost of which is in completely different price categories. Often the overpayment is solely for the label, which has absolutely nothing to do with the quality of materials.
Floors
Ceiling
Walls
Exterior finish
If the balcony or loggia is fully glazed, in this case, it is enough just to thoroughly clean the windows, all additional details and profiles, and also, if necessary, to update the color of the metal elements.
Interesting ideas