Warming loggia and balcony do it yourself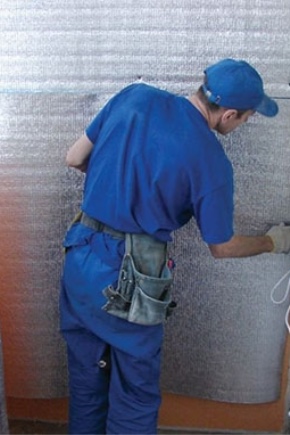 Material selection
Styrofoam
Mineral wool
Penoplex
Along the perimeter of the product is a chamfer, which simplifies the fit of the material and allows the elements to be laid as closely as possible to each other. Penoplex has a porous structure with small cells filled with gas and insulated with each other. At the expense of it good heat-insulating characteristics are reached: the heater can be used even in the conditions of severe winters.
Foiled polyethylene foam
Required tools
The list of tools varies depending on the selected material and features of the loggia.
Preparatory work
Loggia glazing
How to insulate correctly from the inside: step by step instructions
Finish
We warm the panoramic loggia
Typical mistakes
Another mistake that can be made during the repair of a balcony is the lack of permission to work with load-bearing structures. When serious redevelopments are planned on the premises, this should be reported to the technical inventory bureau, which registers real estate objects.However, permission is not needed when, for example, double-glazed windows are installed on the balcony.