Finishing loggia clapboard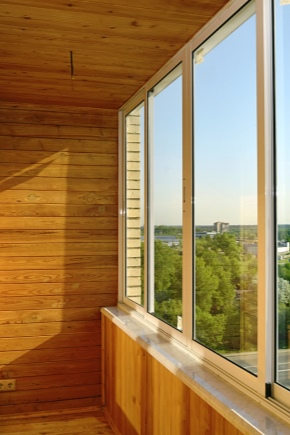 Finishing loggia clapboard requires a minimum of effort and money.
Pros and cons of the material
Also, lining has a relatively low resistance to temperature changes, may lose external characteristics when interacting with moisture.
Kinds
Wooden
Each tree species has a unique shade - this point is taken into account when planning the interior of the loggia.
Euro lining
Plastic
The disadvantages of lining include the fact that it is easily deformed by external mechanical shocks.
How to choose?
DIY interior trim
The top rail should be located at a distance of 10 cm from the ceiling, the bottom - 3-5 cm from the floor.