Mattresses "Barro"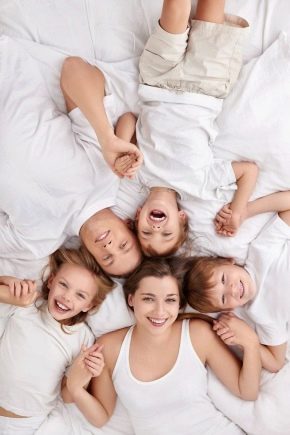 Barro's mattresses are products of a leading Belarusian brand, founded in 1996, which has an active position in its segment today. The brand produces a large range of models for different contingent of customers, making mattresses on modern equipment of leading European companies. The brand's products stand out noticeably against their analogues and have a lot of advantages.
Features, Pros and Cons
Belarusian mattresses "Barro" are unique. The brand offers customers different types of blocks, mostly on a spring basis of two types: with dependent and independent springs. The first models consist of interconnected wire elements, the second stand separately and are attached to the bottom of the frame, and are connected by means of fabric covers in which they are packed.
Springless models are included in the children's line and are carried out mainly on a composite basis with a dense core and solid additive, packed in a body-friendly case.
The advantages of mattresses of the Belarusian factory include:
use in the production of hypoallergenic material of the filler and the cover that does not emit toxins, due to which the products are relevant for each user, regardless of medical indicators (suitable for asthmatics and allergies);
different levels of maximum permissible weight load in various models of the collection;
environmental friendliness of materials, the presence of antimicrobial impregnation, noiseless use (do not have an annoying sound when turning and finding a comfortable posture);
correct and uniform support of the user's spine at each section of the block in orthopedic, children's models on independent springs and springless mats;
Different cost models, which allows you to buy your favorite version is not at the expense of their preferences and wallet.
Despite the whole list of advantages, not all trademark mattresses are perfect:
in the spring version of the dependent type can not provide the correct support of the spine;
three degrees of rigidity of the block (soft, medium hard and hard), different thickness and size range;
symmetric and asymmetric structure of the block, as well as the presence of an additional effect in some models;
ease of care for the unit: the presence of a cover with a zipper, which can be removed and washed in a washing machine;
in most cases, they have a small layer of coconut coir (1 cm), which is not enough for the desired orthopedic effect and optimal block density;
not adapted to excessive children's activity and may break if they jump or jump on the mattress;
in the spring versions they can accumulate static electricity, therefore they can have a negative effect on the body, manifested in dizziness, morning headache, general weakness;
most models are packed in white covers, which in itself is impractical and requires the purchase of an additional mattress to protect the surface of the mattress from dirt and prolong the attractive appearance of the unit.
In addition, it is worth noting the weakness of the spine support in models with a large diameter of the springs.Due to their shape, they are not resistant to lateral deformation, so they can quickly lose elasticity when the weight control is exceeded.
Given the large diameter of the springs and the degree of pressure on the additional layers of small thickness, mats with a soft surface can fail very quickly.
Filler
In the production of its range, the brand uses a variety of high quality raw materials, characterized by durability and resistance to deformation and daily weight loads. The most popular type of spring mattress filler and springless brand are:
Natural latex - foamed material for processing milk-like wood sap of the rubber tree Hevea with excellent indicators of elasticity and elasticity, having a perforation or a finely porous dense structure;
Artificial latex - a synthetic analogue of natural latex with the same impregnation, similar to a sponge-like layer with fine porosity, inferior to latex in elasticity, characterized by greater rigidity and lower cost;
Coconut stove - the best orthopedic filler of natural origin from coconut fibers, impregnated to maintain shape and elasticity with a small percentage of latex;
Spandbond - volumetric filler, which is thermally obtained from polyester fibers, which is a mass of vertically arranged springs that ensure uniform distribution of body pressure;
Wool, cotton, thermal - additional components of the block, allowing to vary the degree of surface heat, used as additional layers of matra
Cotton based textiles (coarse calico, jacquard) - cover material, differing in different colors and density, having a special impregnation, increasing the wear-resistant properties of textiles and eliminating the appearance of harmful microorganisms.
"Lux" - models based on dependent springs with the addition of polyurethane foam, coconut board up to 2 cm thick and canvas-stitched batting, differing in a different layer of additives, the height of the mat is 18-20 cm, the maximum permissible load per place in the range of 80-120 kg.
"Elite" - line of medium-hard and hard mattresses on springs of independent type Pocket 18-20 cm in height, characterized by the addition of non-woven fabric, a layer of polyester material spandbond, coconut plate, polyurethane foam, having up to 6-8 layers of different filler in the unit that can withstand the average user weight 80 -100 kg depending on the specific model.
In the negative comments there is an unpleasant rubber smell, poor-quality performance of some models with visible assembly defects, as well as a small maximum load on the place. Some users are disappointed with such products, noting the uncomfortable surface and the impossibility of sleeping on the company's soft models.
Models
Today, the brand has several separate series of the collection, among which the most popular with customers are:
Children's mats ("Kid", "Sturdy") - Medium-hard mattresses 13 cm in thickness on Bonnel dependent coil springs with canvas and batting and coconut slabs, as well as products with a hard surface 6 cm high made of coconut and half-woolen batting packed in a removable cover made of quilted jacquard.
"Economy", "Standard", "Comfort" - models with a weight load of 80-100 kg per place on biconical springs, characterized by a soft, moderate strap and a hard surface, having springs with a large diameter and a steel frame, height 17-19 cm, supplemented by polyurethane foam and nonwoven needle-punched fabric, packed in a quilted case from coarse calico
"Elite-prestige" - a special series of mattresses of the company, having in the block structure independent springs-pockets of a multi-colored format with division into zones, which is a premium ruler with the most reliable and "correct" springs providing multi-level body support depending on the area of ​​the mattress (mats with maximum load on the seat 110 kg).
Dimensions
The main line of mattresses "Barro", in addition to the children's series, is divided into three size groups:
Single mattresses - products with dimensions of 80 x 186, 80 x 190, 80 x 195, 80 x 200, 90 x 186, 90 x 190, 90 x 195, 90 x 200 cm;
One and a half sleeping - constructions with the parameters 120 x 186, 120 x 190, 120 x 195, 120 x 200, 140 x 186, 140 x 190, 140 x 195, 140 x 200 cm;
Double models - spacious products with dimensions of 160 x 186, 160 x 190, 160 x 195, 160 x 200, 180 x 186, 180 x 190, 180 x 195, 180 x 200 cm.
Reviews
In general, the mattresses of the Barro brand are considered to be good blocks for a full and proper sleep. This is evidenced by feedback from users who use the company mats for over a year. These are universal models, - they write customers, on which you can relax to the maximum, get up vigorous and healthy in the morning.
Special attention of buyers enjoy bilateral models with the system "winter-summer", equipped with a warm layer of wool on one side and cotton - on the other.? Such mattresses save in winter, they create an atmosphere of comfort, you can completely relax, and without overheating the body.
You will see how Barro's mattresses are made in the next video.